The debut of innovative tools for cabin service and security
KomyMirror was developed and is being manufactured worldwide solely by Komy. KomyMirror provides for a wide field of view because it is a flat-surfaced, convex mirror. The mirror can be set-up and used in a variety of situations and locations, such as in an aircraft cabin, elevator entrance or a garage exit. It is made of special shock and flammable-resistant materials.
KomyMirror has an advantage over ordinary mirrors and convex mirrors.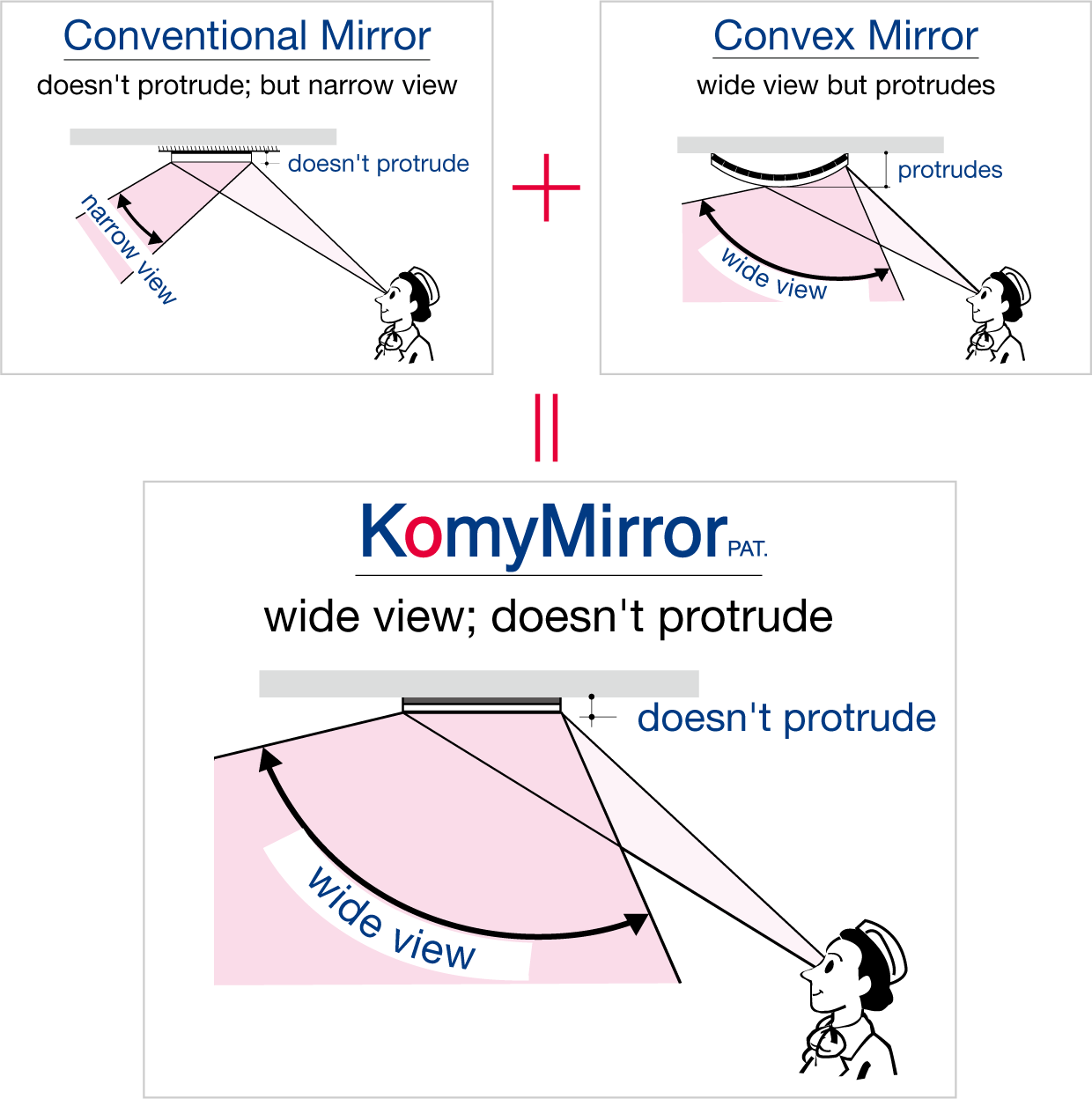 Aircraft Application
KomyMirror is installed in stowage bins to help flight attendants check for belongings and for security checks. Also, passengers can use the mirror to check if they have left something behind in the bin.
Komy received a request from the aviation industry to create a mirror that allows one check the inside of overhead bins and for use in security checks by flight attendants. We then developed a mirror, which passed rigid standards and numerous, strict testing. This was the birth of "KomyMirror PAT." for aircraft.