KomyMirror : The Innovative Solution to Prevent Blind Spot Accidents
Welcome to this special page!
This page is only available to individuals who received our KomyMirror product introduction letter with a mini-sample product.
KomyMirror is a unique mirror, the first in the world.
As you can see with the mini-sample, KomyMirrors will display a wide-view reflection just like a convex mirror, but it is flat.? The mirror is the perfect solution to prevent blind spot collisions and potential accidents.
If you would like to try out an actual KomyMirror, we are proposing a special offer free of charge for a limited time.? This offer is on a first come first serve basis and free samples are limited.
?Please provide us your mailing address and we will get your KomyMirror to you.
Requested Terms of Free Trial
First, please find a good corridor location where you want to solve or prevent collision issues.? Second, please choose one of the following two types of sample mirror.
When you receive your trial sample KomyMirror, please install the mirror at the location you chose.
Please send us some photos, so we can understand the situation.
After the trial of few weeks, please send us your comments about using the KomyMirror.
If you would like to purchase additional KomyMirrors, please contact us at komy-gf@komy.co.jp
You can choose one of the following two types of KomyMirror for your sample trial.
T intersection? •? Stair landing@

L intersection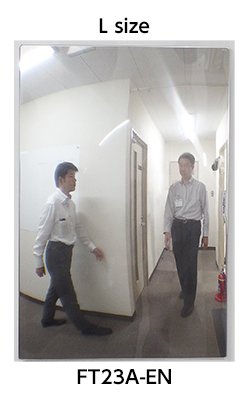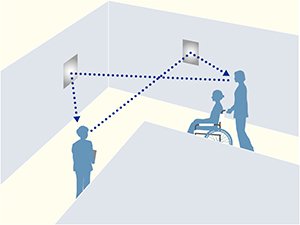 For the free trial, please click the following.
In the Message section, please include "trial".
When we receive your request, our representative in the US will promptly contact you.? Once again, this special offer is on a first come first serve basis.
We look forward to your response.