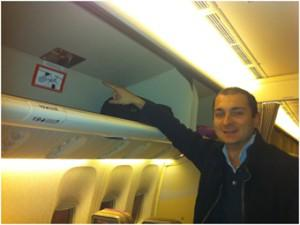 I have flied from Europe to Asia several times in the last few years.I started noticing this little but a very helpful mirror a couple of years ago.
Even if I am tall enough to see into the luggage bin I could not notice that my passport slipped out of the pocket of my jacket and fell into a corner. Luckily there was the KomyMirror and I saw it.
I hope to see this product in more and more planes.
Mr. Andrea Cattaneo on Emirates